Description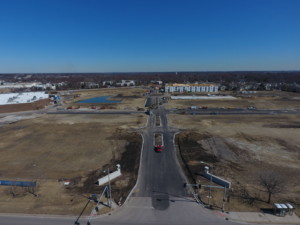 Prairie Centre is the redevelopment of the 27-acre former St. Charles Mall property located north of IL Rt. 38/Lincoln Highway, south of Prairie Street, and east of Randall Road. The project includes commercial, mixed use and residential buildings.
The construction of Prairie Centre will be done in phases with retail and restaurant build-outs being done based on market demand.
The plans for the apartments feature ten buildings consisting of three levels of living on top of underground parking.
Five mixed-use buildings with first-floor commercial space and underground parking are also offered. Approximately, 70 affordable senior apartments are also planned.
Prairie Centre will be an aesthetically-pleasing, pedestrian-friendly neighborhood, offering a variety of rental choices with attractive commercial and retail opportunities.